31/03/2022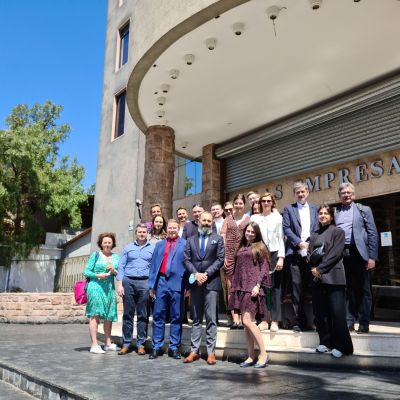 We are truly honoured to be a part of this event. We would like to thank the Czech Trade Agency and the Embassy of the Czech Republic in Santiago de Chile for organizing this specialized technological mission, focused on the mining industry.
Representatives of 14 Czech companies, including WITKOWITZ ENVI, flew to Chile on a 5-day mission, held from 21st to 25th March. We met there with representatives of Chilean mining companies, importers, and suppliers. Together, we discussed innovative solutions for greening operations and eliminating damage caused by mining activities.
Chile is our favourite destination. We have recently built and installed our largest water tank, which measures 47.14 metres in diameter. You will find it in the Atacama Desert.
Take a look at our references: https://witkowitz-envi.eu/references