09/08/2021
Partnering with universities is a key strategy for in the heavy industry sector. WITKOWITZ ENVI believes in the importance of supplementing academics with hands-on experience. The company's newest contract, signed July 26th, marks a milestone collaboration with the university's Faculty of Civil Engineering.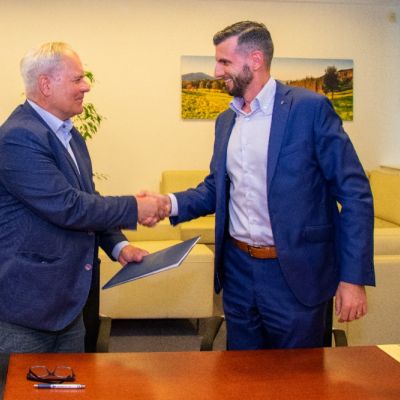 This partnership will aim to reach out to graduating engineers and designers who may be interested in a career at WITKOWITZ ENVI. "Another goal is to continue educational development by having our experienced technicians share details and solutions from recent projects in regular seminars," commented Adam Liška, General Director at WITKOWITZ ENVI.
"We're giving students an opportunity to write their thesis and diploma work while offering them an excellent opportunity to gain practical experience with part-time roles and a new internship program," comments Adam Liška, General Director at WITKOWITZ ENVI. The program is designed to allow students to gain the practical knowledge required for future success.
"Experience in the field opens doors for graduates aspiring to achieve their professional goals. We value our collaboration with professionals from the Faculty of Civil Engineering, validating the advantage of partnering academia with the business world," concludes Adam Liška.
The company endeavors to partner with the Faculty of Mining and Geology and the Faculty of Mechanical Engineering in the near future.
WITKOWITZ ENVI is an Ostrava-based engineering company and member of the WITKOWITZ GROUP, carrying on the north moravian industrial tradition of ecological solutions for the future. WITKOVICE ENVI's core activity is the processing of bio gas and bio methane and their main technological application – bio gas stations. The company also specializes in wastewater treatment facilties, liquid fertilizer storage and steel tanks for water storage or heavy industry – from project management to construction and assembly, including revisions and remodelling.
The Technical University of Ostrava was founded over 170 years ago and its aim was always to connect technology, finance, arts and science in modern study programs focusing on current world issues. The university has a tradition of incorporating applied science with industry in the Czech Republic and abroad.